Add a little color to the wardrobe.
Ben Wang, April 17th, honestly confessed that the spring breeze, the temperature soaring the morning, before you wear a mirror to "waste" how much time? Anyway, I was spending almost double the time than usual. What do you know? The spring clothes of a cupboard have finally waited until you have to use it. But suddenly you don't know what to wear! Entangled, a set of changes, you always feel that something is missing.
Now I want to understand. In fact, it is a bright spot! The whole winter is black and white, not to light the shades. It is indeed a beautiful sunny day. This is not what I want to pat on my head. You go to see the T-Taiwan show of the four spring and summer fashion weeks in 2012, or go to the mall to look at those new spring and summer clothes, and you will find it since spring and summer of last year. The popular fluorescent color is still booming this year – fluorescent yellow, fluorescent green, fluorescent powder, fluorescent purple, and fluorescent blue... If it was said last year that it was only an embellishment element, then this year it will completely spread. As long as you have the courage to match, you can light up from head to toe.
★Try grade
Find a safe color match
T station returned to Taiwan, to the real life, I believe the vast majority of people still can not afford to dress up as a light stick, but why not give up on the love of fluorescent color, very simple, or up or down, and then find a safe color Collocation. As for safe colors, the range of choice is not small, such as earth color, camel, light grey, dark green, and white, which are good sisters of fluorescent colors.
Almost forgot, this one applies equally to boys.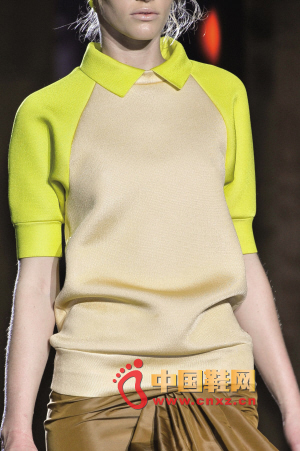 T station reference: Marc by Marc Jacobs fluorescent yellow shoulder, so that the original dull camel light up all of a sudden light; under dress with earth color as a match, the color brightness from put to close, the same strain.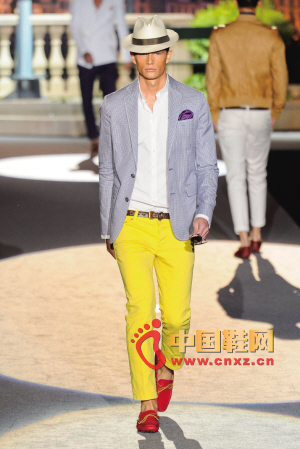 The DSquared2 fluorescent-colored narrow-leg pants should be a must-have for every hipster in this year's wardrobe. Keep in mind that the tops must be clean, white shirts or light grey T are all safe.
· "Bai Xia Girl" likes to wear on the upper foot
· Rejecting ugly rain boots The most IN patent leather shoes are your rain
·Admiralty body waterproof shoes make travel more pleasant
·The smart men wear comfortable shoes with comfortable feet to fly
·New Balance leads the tidal wave father to record
·[Shoes · Will] 23-year-old signature shoe is very show?
· Natural Kings, exclusive 70 year old Danish Humvee shoes
· Cats and shoes fire? Every girl should have a pair of Hepburn
·The white dress is not "small white"
·Pleated skirt with what shoes with different wipe out
I love Christmas. It`s my favourite time of year. So, it seems only fitting that my Christmas Advent Calendar should bring together a few more of my most fav things.


The christmas advent calendar is big, eye-catching, vintage-esque and gives just a subtle nod to the festive season.New theme, for example, unicorn, traditional, magic elf, winter woodland and so on, you could choose one on your chirstmas advent calendar.We also provide exclusive design for all customer, welcome to contact us.
Christmas Advent Calendar
Christmas Advent Calendar,Wooden Christmas Advent Calendar,Snowman Christmas Advent Calendar,Custom Christmas Advent Calendar
Shangyi Home Products Co., Ltd. , http://www.shangyi-group.com