"Burberry POZO" women's brand will be unveiled in 2012 Shenzhen Fashion Show
It is reported that on July 8, 2012 --10 days, Shenzhen Bo Sophie Clothing Co., Ltd. will bring its "primary soft POZO" brand women's 2012 debut fashion show in Shenzhen, look forward to your visit.

Company Name: Shenzhen Burberry Garment Co., Ltd.

Chinese brand: Burberry

English brand: POZO

Exhibits Category: Women

Hall number: Hall 9

Booth number: 9C10, 9C13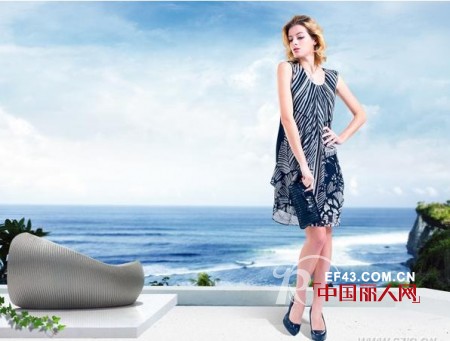 1) brand history:

In the eighteenth century, the dignitaries of Louis XIV dynasty influenced the tide of the upper French and European costumes. The unique French culture, the artistic heart of the Nassi River achievements of the past for the royal aristocracy of the tailor and designer: the Alix family (Alix Family).

At the end of the nineteenth century, the prestigious Alix.patu's fashion design was exquisite, unique, luxurious, elegant and exquisite. It was praised by royal aristocrats, local film and television industry, and celebrities. In 1930, Alix.pozo attracted the Far East culture to the mysterious golden coast of Australia and found the top Australian wool.

In 1952, Alix.pozo invested in the formation of Alix Corporation Gruoip international in Melbourne, Australia, and registered its own brand "POZO" under its name.

In 1985, the first high-level fashion show was launched at the Sydney Opera House. With its elegant, graceful and mature temperament, strong artistic appeal, Australia is known as a "brand that perfectly combines Australian green culture with French fashion."

In 1999, "POZO" entered mainland China and became popular on the market with Australian wool-colored coats and French-style plaid sets.

2) Company Profile

In 1999, with a keen eye and extraordinary resourcefulness, apparel industry leader Guo Linhuai won the general agent of POZO, an apparel brand owned by Australia's Alex International (International) Group, among its competitors in the same year The establishment of Shenzhen Burberry Garment Co., Ltd., responsible for brand design, production and sales in the area.

Shenzhen Burberry Garment Co., Ltd. is a research and development, marketing, information, logistics and production in one of the clothing brand companies. Under the support of the advanced concepts and efficient brand operation mode of Australia Alex Group, the company spends a huge sum of money to set up well-known design and R & D teams in Australia, France and mainland China and introduce advanced production equipment, In product innovation, design, production, marketing management, brand management, corporate culture, logistics and information management, service and so has a strong strength.

The company established and improved manufacturing, R & D design, marketing center three centers system. Strong management team for the company product development, sales, the market profitability, provide a strong guarantee.
Men's Classic Shirts,Men's Normal Shirts,Men's Dress Shirt,Long Sleeve Shirt
zhejiang tianjin import and export co.,ltd. , https://www.tianjintextile.com