Enoch poetry women's upcoming debut 2012 Shenzhen clothing show
Clothing Co., Ltd. Shenzhen, according to Nuoxi women's brand M.LESS women's upcoming grand debut 2012 Shenzhen Garment Fair, to bring you a low-key elegant but not the taste of life fun! Booth No .: Hall 1F 1F16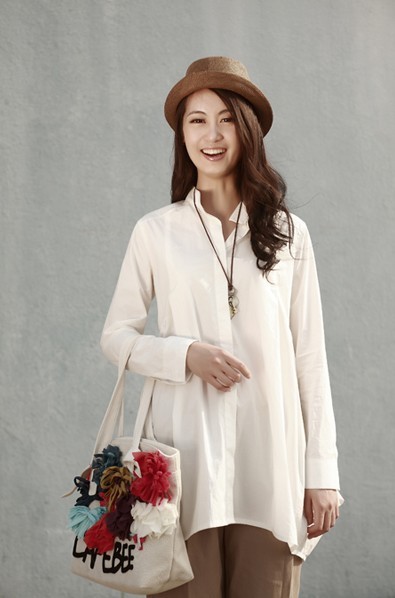 Enoxi Garment Co., Ltd. was formally established in 2010, which is a collection of garment design, production and sales, with advanced management concepts and profound cultural heritage. The company implemented the general manager responsibility system, under the R & D center, marketing center, product center, production center, the Ministry of Finance, human resources and other departments.

Companies adhering to the "win-win situation, service-oriented, the pursuit of excellence" business philosophy to create "good faith, pragmatic, efficient and innovative" excellent corporate culture.

Companies rely on the design team with an international perspective, a professional management team and rich experience in the industry, quickly gained a good reputation in the industry.

The main products of women's fashion-based, handbags, shoes, accessories. Clothing types of jackets, shirts, pants, skirts, windbreaker, coat, leather and feather, natural products (cotton, linen, silk, wool) based.
"Lessismore" - Classic design quote by Mies van der Drau, the German architect of architecture. According to the Novo poet adhering to the minimalist design concept of Misandeluo, Oriental integration of modern women's life advocate, thus creating M. LESS brand spirit and culture.
Low-key brand spirit, without losing the taste of lifestyle, the pursuit of natural and comfortable living environment. Calm and pure, beautiful and kind, sensual and romantic, this is the core concept of M. LESS.
Brand intellectuals mature mature woman, has a good educational background and good economic strength, with high taste, advocating natural life, longing for the fusion of East and West culture, art, fashion, and their own career and family of all kinds of fashionable women . The age group is between 25-45.
Brand design style
M.LESS design is devoted to discover the simple and natural characteristics of nature, romantic, rich and peaceful natural color, the material is more natural texture with different natural fabrics, such as cotton, hemp, silk and wool, pay attention to the structure and appearance, Soft, portrait interpretation of pure beauty. Between the various styles of clothing, clothing and accessories are free to mix between, arbitrary combination.
China Glass Animal Ornaments ,Christmas Glass Deer Ornament,Hanging Christmas Ornament,Golden Retriever Ornament, we offered that you can trust. Welcome to do business with us.
Glass Animal Ornaments,Christmas Glass Deer Ornament,Hanging Christmas Ornament,Golden Retriever Ornament
Yangzhou Artdragon Deco., Ltd. , https://www.yzartdragon.com