Loyer.mod Brand: To our customers New Year thank-you letter
Loyer.mod Brand: To our customers New Year thank-you letter
Dear Customer:
Greetings!
Thank you for Dongguan City Yung Yue Clothing Co., support and love, the occasion of the New Year approaching, the entire contents pleasing to you and your family to express our most sincere thanks and best wishes!
Since the establishment of the company in 2007, your support has given us unparalleled strength. With your care and support and the hard work of all our staff, we have made brilliant achievements one after another with good service and good reputation.
In the past days, because of our cooperation, let us have a lot of contacts and exchanges, your insight and wisdom, understanding and trust, let us much enlightenment and gratitude. And because of your joining, our work can be smoothly carried out. I do not know whether our cooperation will truly satisfy you. Whether our services really make you feel at ease, in the work, we may have had a dispute, perhaps have not understood, but from the bottom of our hearts all hope that through our hard work to provide you with more perfect, Effective, comprehensive service. And when we see more and more people around us begin to be satisfied with the services we provide, our hearts are full of infinite comfort and tranquility.
In the coming days, hoping to continue to receive your care and support, customer satisfaction is our eternal pursuit, and we will continue to provide you the most sincere service.
Once again, thank you for your help and support, I wish you a happy holiday! Healthy body! Family happiness! Business prosperity! All the best!
Sincerely!
Dongguan City, Yue Yue Clothing Co., Ltd
February 21, 2013
Embroidery Clothes
Embroidery is one of China's outstanding national traditional crafts. It use colored threads of silk, velvet and cotton on the satin, cloth and fiber fabric by needle.
Nowadays people pursue higher levels of art, variety of Clothing Embroidery style, diverse patterns and dazzling colors.
Embroidery , An ancient element of ethnic, but now became the love of designers. Now , embroidery element can be seen everywhere. It represents an art , and it is a fashion interpretation.Looking at the dress of street-wearing people, whether embroidered robes or dresses, has become an important fashion trend in the fashion industry.The actress also seems to have fallen in love with the oriental charm of 'embroidery'. Various embroidery elements are seen everywhere on them.
Aisha·Lee embroidery is a traditional Chinese handicraft company. Our products are broadly classified into:
Embroidered Cheongsam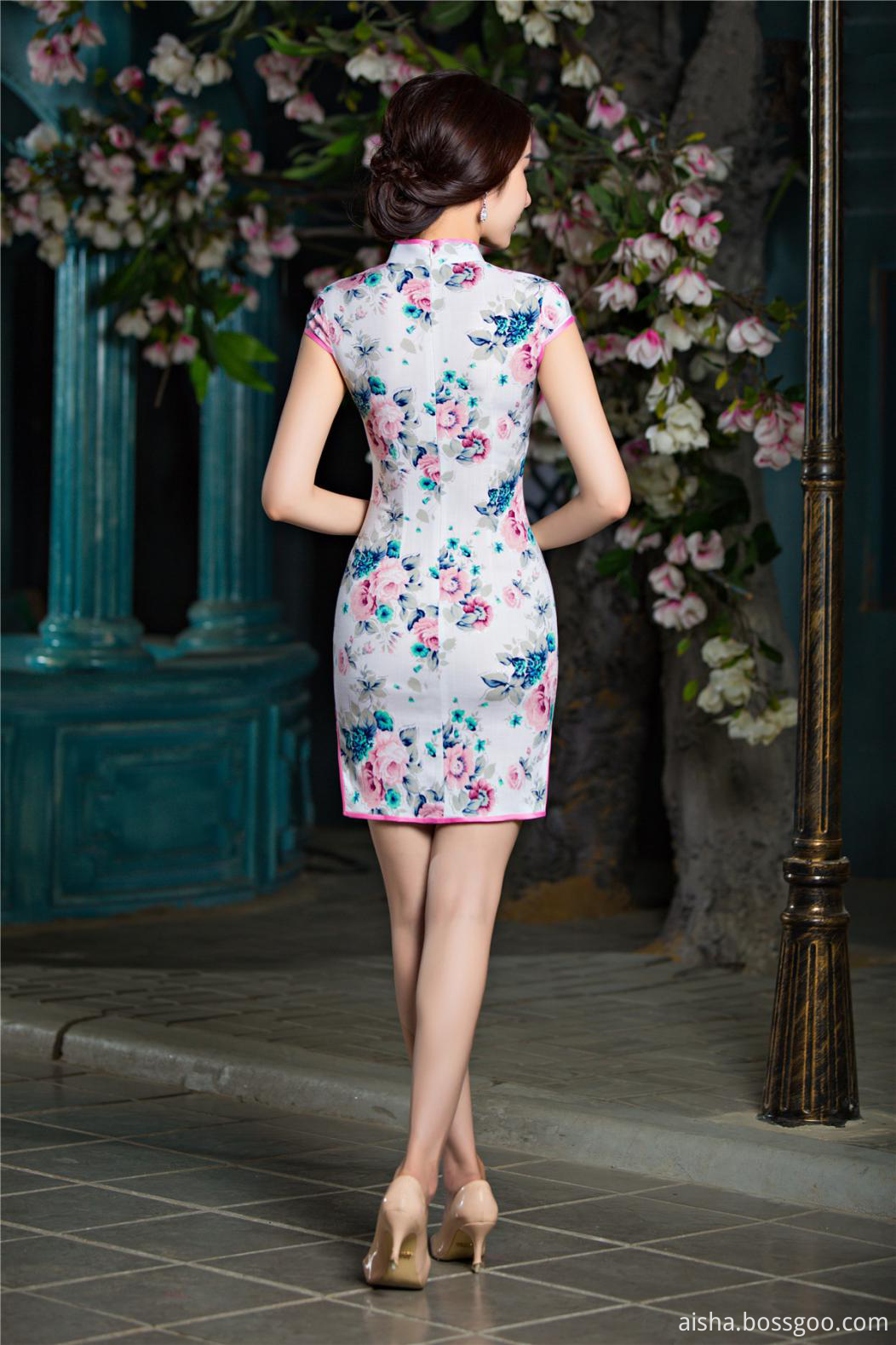 l Embroidered T-shirt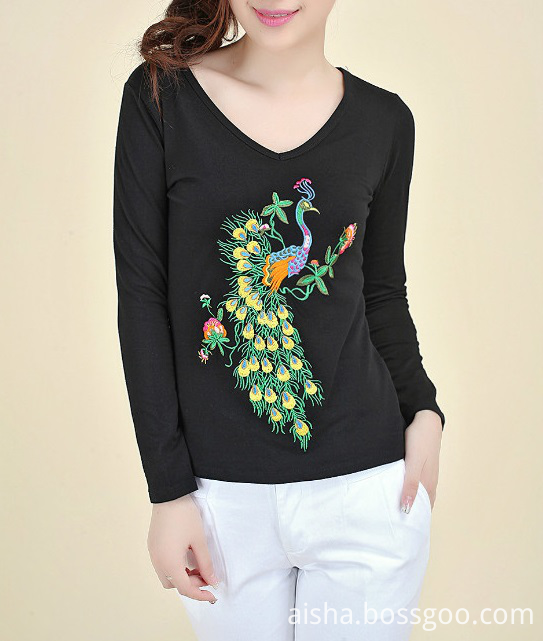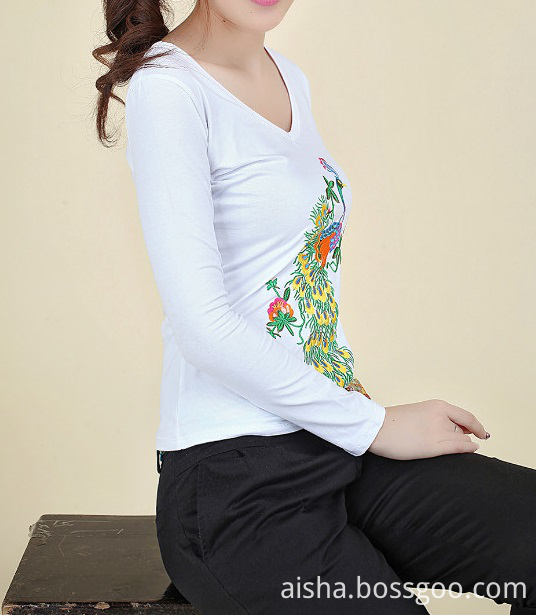 Embroidered Underwear

Embroidered Dress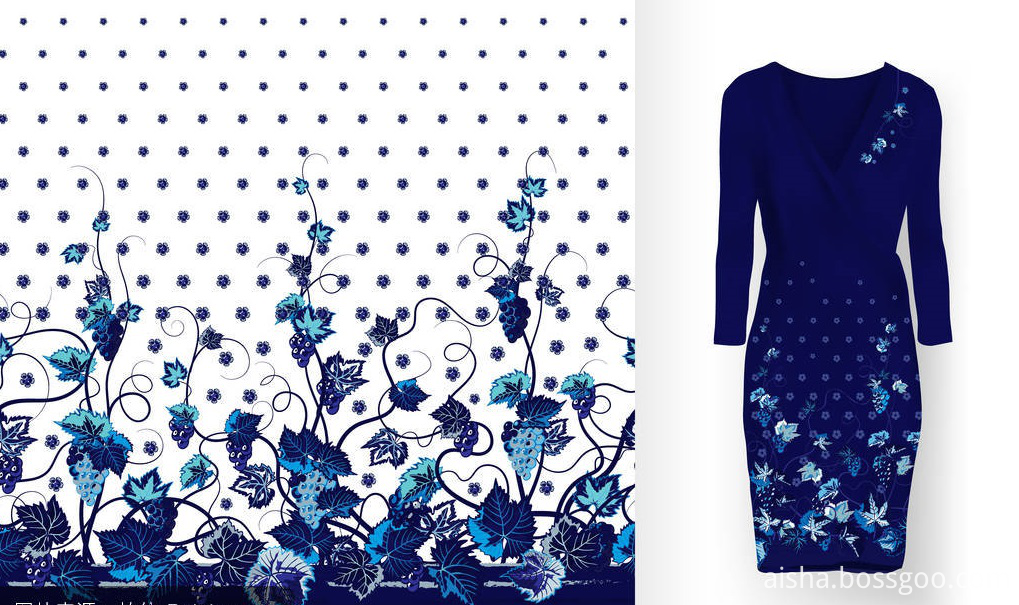 Embroidery style :Chinoiserie Ethnic Style Folk Customs Flowers Landscape Plants Animal Letter Logo Customized. Etc.
Embroidered Clothes,Embroidered Shirts,Embroidered Polo Shirts,Embroidered Jacket
Haiyuan Aisha Handicrafts Company Limted , https://www.nxembroidery.com