France GIBAAY brand is about to bloom brilliant 2013CHIC
France GIBAAY brand is about to bloom in 2013 CHIC, bring you gorgeous elegant, low-key luxury fashion products, the fashion in the end. From March 26 to March 29, 2013, GIBAAY will meet you at Beijing China International Exhibition Center [New Exhibition Hall] to show you updated fashion and more.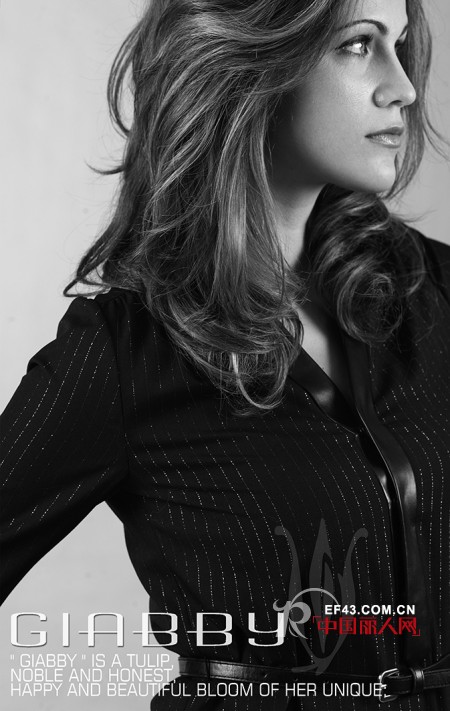 Hall number:
W3 / W4: Women's booth number:
w3107
Chinese company name:
Beijing Jia Bi International Industry and Trade Co., Ltd.
GIBAAY brand from France, adhering to the traditional French luxury clothing essence. In GIABBY overall design, always contains an elegant and noble atmosphere. Pay attention to women's soft curves, smooth lines and gorgeous exquisite fabrics, elegant patterns and fine hand-stitched, vividly express the superior quality of women's brand . Interpretation of women's freedom of life, the pursuit of the United States content, advocating a low-key luxury, reflecting a gorgeous exquisite quality of life.
GIABBY adhere to the fashion, elegant, atmospheric, perfect show the 28-45 year-old intellectual new era of women.
Originally founded in France in 2009, GIABBY, a French classic fashion brand, is a women's brand company specialized in the research and development, production, marketing, logistics and informationization of women's brands. Relying on international brand management philosophy, professional R & D design, large-scale production and logistics, has now developed into a modern fashion company.
Companies adhere to the "quality, integrity, innovation and service" business philosophy, in order to better and better customer service, has set up a number of stores across the country, is committed to the introduction of suitable for the four seasons, diversification and innovation of high-end fashion clothing.
Brand under the premise of a profound understanding of culture, customs and trends. Strive to highlight the unique color, material and modeling ideas, the formation of their own fashion language, with its unique image and style to interpret the popular, from design to technology, from color to version, from the details to match, all without exception, elegant , The brand draws inspiration from various art categories, focusing on its international, selected South Korea, Europe's first-class fabric manufacturers. Outstanding fashion goods display and flexible interoperability, stand out in many brands.
CHENGDU YOUANCHENG COMPANY , https://www.youanchengshoes.com