All kinds of underwear fabrics features and differences do you understand?
Every fashionable woman wants to have her own comfortable and nice underwear, but they do not know the feeling of comfort is largely determined by the underwear fabrics. When we wear underwear such as Adoration, Sissi and Triumph , Always feel very soft and comfortable, in fact, the reason for these feelings is that they are the role of the fabric, if we women understand the fabric, to better choose underwear.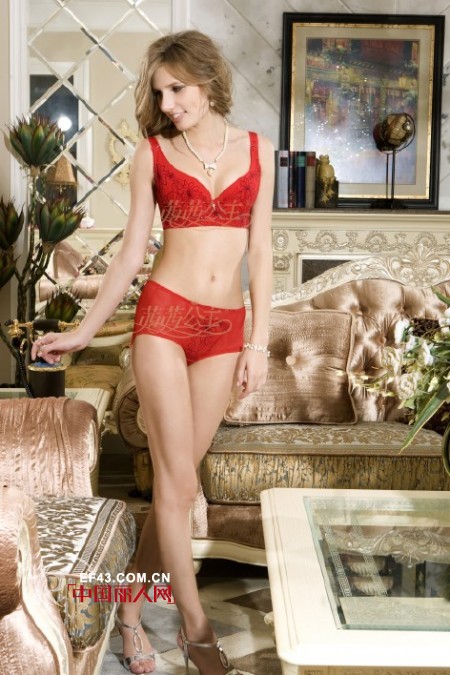 Underwear fabrics: natural fiber processing fabrics improved
Cotton knit:
A: Twist yarn combed yarn made of cool knit underwear fabrics.
Features: linen sense, cool, good hygroscopicity
B: natural colored cotton: does not contain any formaldehyde, azo dyes, heavy metals and other harmful substances really planting, processing zero pollution, completely green products
Features: mildew, itching, anti-static
Knit:
A: Flax knit fabric: good hygroscopic, breathable, crisp, cool health and so on
B: Apocynum care underwear fabric: also known as: wild hemp. Contains flavonoids, amino acids and other pharmaceutical ingredients, wearing full contact with the body friction, the active ingredient through the skin penetration by the body to absorb, lower blood pressure, adjust to improve the body function, far infrared radiation performance, improve human microcirculation, and antibacterial Breathable, is the ideal high-grade health underwear materials.
Silk knit:
A: Silk: pure natural protein fiber. Feel soft and delicate, drape better, comfortable to wear, elegant. Ideal for making upscale skinny underwear
B: silk protein: silk protein is extracted from silkworm cocoon of 18 kinds of natural protein amino acids, a special process for the processing of excellent performance of the material. Is a hormone to promote growth, relieve stress, activate hormones, prevent skin aging, UV isolation of natural fibers. The silk protein into the underwear fibers, the study shows that can promote blood circulation, blood flow increased by 7.6%, blood flow increased by 8%.
Colored hairs: colored wool and colored bunnies. Russia breeds red, yellow, blue and brown 4-color sheep. China and France breed 13-color rabbit breeds
Bamboo fiber: durable deodorant antibacterial effect, wear-resistant anti-pilling. Antibacterial rate was 33% at the beginning, up to 71% after 10 times of washing.
Material:Denim
Product Type:Jeans
Age Group:Children
Technics:Washed
Feature:Breathable, Color Fade Proof, Eco-Friendly, Plus Size
Size:Standard Size Jeans, XS~XXXL
Color:Color Customized
Season:Spring Summer Autumn Winter
FAQ:
Q: Can you offer free sample?
A: We need charge a little sample fee, but it will be returned if you place order with us. And the Freight is collect by your side.
Q: Can you offer me a discount?
A: Our policy is the more you order the cheaper, so we will offer you a discount based on your order quantity.
Q: Can we visit your factory?
A: Sure Yes, Very welcome your visiting. Please make an appointment in advance.
Women'S Blended Pants,Custom Women'S Blended Pants,Printed Women'S Blended Pants
Dongguan Zhongtang yu' an Weaving factory , https://www.yuanfabric.com