澜·The ancient Christmas presents a variety of sweet jewels
On the eve of the Christmas atmosphere, LaFougue, a high-end color jewellery brand from France, presents a variety of sweet jewels. On this special day, with unparalleled craftsmanship and bright jewels, You pass on the romantic blessings of Christmas lovers, lovers and family, bearing in mind the warm and happy moments of this moment.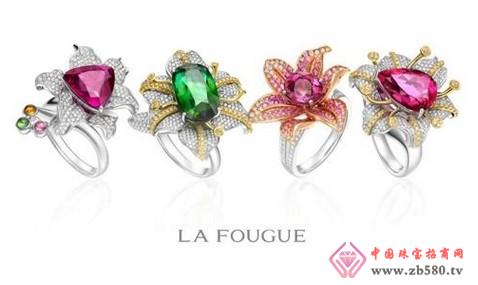 In the West, Christmas is a sacred traditional festival. Legend has it that Jesus Christ came to the world on December 25, and the pagans who worshiped the sun god and the god of the gods regarded this day as the hope of spring and the beginning of the recovery of all things. On the eve of Christmas, that is, the Christmas Eve, the family and friends exchange gifts, share the joys and sorrows of life in a year, and express their sincere wishes and wishes.
First, sweet moments
LaFougue Love_Macaron Series
In this sacred festival, Paris will illuminate 125 streets and plazas with gorgeous fireworks. The beautiful fireworks are full of romantic and cheerful styles. Many lovers meet, meet and fall in love on this day.
LaFougue designers use the concept of "Macaron" to combine the brightly cut diamonds with the rose tourmaline in a rounded shape with a fascinating shape. Infiltrate love into it, let it become a messenger of love, bring a sweet heart to your loved ones, and wear a macaron for her in this very meaningful day of Christmas, together with you to her Love, always with her.
Second, warmth moments
LaFougue _LoveRing Series
In the sacred church, the romantic memories bloom with the lyrical beauty, as if the first encounter, beautiful and unforgettable. This "LoveRing" series, inspired by the beautiful dome of the French church, exquisitely interprets the delicate psychology of lovers, interlocking and affectionate. As you are deeply affectionate in this romantic festival, pass on the deepest emotions of her heart and let her know that your passionate love never ends.
Third, the moment of love
LaFougue Pastoral_Chaoxiazhu Series
On this beautiful Christmas night, sitting with family and friends around the Christmas tree, expressing the hope and embarrassment of the New Year, the poetic "Cabernet Sauvignon" theme jewelry will set this wonderful moment, and your thoughts on your family will follow When you handed "Cabernet Sauvignon" to them, they infiltrated into their hearts!
Cheerful Christmas, bright lights, as if in many people's minds, it is not just a traditional festival, but a secret line connecting relatives, friends and lovers, pulling their thoughts and blessings. Then at a certain moment, like the warm fireworks of that night, it blooms.
We are professional customized metal fashionable small cosmetic mirror,pocket mirror, Compact Mirror, tin pocket mirror, makeup mirror. Usually it is use for promotional gift and advertising gift. It is to carry conveniently for people. Usually we make it by zinc alloy material, in order to make is beautiful, we can plating color on the surface, such as gold, silver, nickel, antique silver, copper, brass and so on.
Compact Mirror
Compact Mirror,Silver Compact Mirror,Compact Makeup Mirror,Small Compact Mirror
Shenzhen MingFengXing Art & Craft Products CO., LTD. , https://www.mf-gift.com