Recycled fiber: urban minerals to be dug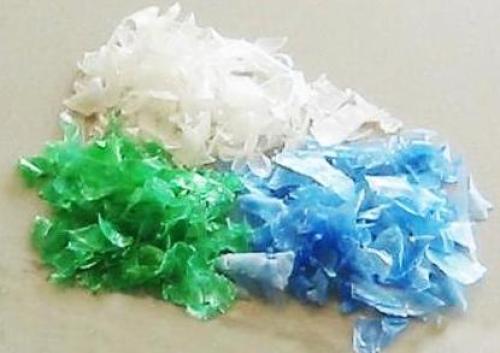 H&M, a Swedish apparel company, announced recently that the company used the collected clothing to produce a pair of jeans. The recycled recycled fiber content of this pair of jeans is up to 20%. The design adopts a new environmental protection concept, which aims to reduce the harm to the environment.

At the end of last year, Zhejiang Jiaren New Material Co., Ltd. provided chemical recycling recycled fibers for the uniforms of the CBA (Chinese Basketball Association) sponsored by Li Ning, and it also received increasing recognition and attention for recycled fiber.

Recycling recycled fiber or using waste plastic bottle pieces or using waste fabric clothing can reduce the use of petroleum resources and maximize the reduction of waste. Compared with the use of petroleum to make polyester, energy consumption and CO2 emissions can all be reduced. Significantly reduced.

Recycled fiber is an important treasure for "urban minerals" to be excavated. If the industry is more mature, the circulation of garment production drives the circulation of the individual consumption, and the cycle of consumption stimulates the production cycle, which will be a vivid portrayal of the circular economy.

The background is driving the popularity of the world The State Council issued the "Opinions on Accelerating the Development of Energy-saving and Environmental Protection Industries" last year. The "Opinions" clearly put forward the development goals for the energy-saving and environmental protection industries in the next three years: the average annual growth rate of output value is over 15%. The total output value reached 4.5 trillion yuan. The emphasis on national policies will help the energy conservation and environmental protection industry to enter the fast lane of development. According to the Opinions, the energy conservation and environmental protection industry refers to an industry that provides a material basis and technical guarantee for saving energy resources, developing a recycling economy, and protecting the ecological environment. It is one of the seven strategic emerging industries that the country has adopted to speed up cultivation and development, and the development is faced with rare opportunities. The historical opportunity.

The recycling and recycling fiber industry is also such an environmental protection industry. The National Development and Reform Commission and other departments expressed at various conferences in the chemical fiber industry last year that the state supports the development of the recycled fiber industry. Last year, the China Chemical Fibre Industry Association organized a seminar entitled "Entry Requirements for Regenerative Chemical Fiber Industry". Wang Wei, deputy director of the Consumer Products Industry Department of the Ministry of Industry and Information Technology, took part in the discussion and directly listened to the company's opinions on the "access conditions" and Suggest.

From a global perspective, the status of recycled fiber is also rising. Recently, the International Working Group on Global Organic Textiles (GOTS) has issued a globally accepted standard for the processing of qualified organic natural fiber textiles, version 4.0. The new edition modifies the standards for conventional addition of fibrous substances, and the composition of recycled synthetic fibers can reach 30%. The new edition defines recycled fiber as raw material must come from certified organic production, ie, continuously managed forests or certified recycled materials. For synthetic fibers, the raw materials must be recycled and certified to meet recognized standards.

Looking at the world, the concept of recycling recycling is being guided by high-end brands. International big-name textile and garment companies are making efforts to recycle used raw materials. Wang Baoying, environmental safety manager for Nike Purchasing Services (Guangzhou) Co., Ltd. in China, said that Nike is driving sustainable production and supply chains by optimizing products and processes. Nike sets three levels of gold medals, silver medals and bronze medals for environmental protection design of products. The environmental protection design goal for footwear products requires the silver medal target to be achieved in fiscal 2015, and the use of recycled raw materials occupies a very high score.

Debut more features and better technology The main representative products of the recycled recycled fiber are coffee charcoal polyester recycled fiber and irregular polyester recycled recycled fiber. Take coffee and carbon polyester recycled and recycled fiber as an example: general coffee carbon fiber uses coffee grounds as raw material, and after high-temperature calcination treatment, the crystal phase and pores of the coffee residue show the best state, and are ground into nano-sized powder, and are adopted. The special process of making coffee masterbatch, with the corresponding key processes of drying, spinning, drafting, etc., the fiber shape can be finally formed. At the same time, the coffee carbon fiber has three kinds of heating and warming functions: heat retention function, moisture absorption heat preservation function, and far infrared heat heating function. The polyester used here is recycled polyester, and the product quality is unchanged, but it is more environmentally friendly.

There are mainly two kinds of process routes for the production of recycled fibers: one is to directly recycle the recycled materials such as bottle materials and polyester waste yarns by smashing and granulation, and the physical recycling production method; the second is to use the condensation polymerization process of polyester-based polycondensates to be reversible. Sexual, chemically depolymerize recycled polyesters to produce monomers, which are then polycondensed into high-quality fiber-grade polyester chips for spinning, called chemical recycling. The latter method has high hopes that, by reducing the recovered polyester product to the molecular level, a small mixture such as a dye can be removed and the same quality as the polyester product derived from petroleum can be regenerated. Different from the conventional recycled polyester used mainly as raw material bottles, the recycled production method can use scraps and used clothes in the production of textiles.

Recycling used bottles is mainly used to produce recycled bottles, regenerated staple fibers and regrown fibers. In terms of technology, it is difficult for the reclaimed bottle to grow silk again, and it is difficult to regenerate the staple fiber with regrown yarn. In China, the bottle-to-bottle recycling industry is still limited to only authorized companies. The technical level of re-growth silk represents the technical level of physical recycling to a large extent. The production of 1 ton of recycled polyester filament can save 1.5 tons of oil, equivalent to saving 85% of energy, and can reduce 3.2 tons of carbon dioxide emissions. According to China's annual output of 3.5 million tons re-growth silk, renewable polyester filament industry for the country to save 5.25 million tons of oil resources each year, reduce carbon dioxide emissions of 11.2 million tons. Therefore, under the current trend of environmental protection, the development of recycled polyester filaments has good economic value and social value. Shandong Longfu Huaneng Technology Co., Ltd. is now using polyester bottles and sheets to produce renewable polyester filament POY, DTY, FDY, polyester industrial yarn and other regenerated fibers. Vice President of Longfu Huaneng Energy Co., Ltd. Manager Geng Gangli said that the carpets made of recycled polyester filaments have entered IKEA and promoted the development of recycled products.

Wide range of applications with low cost With the continuous development and progress of recycled recycled fiber, its application range has now been expanded to clothing, home textiles, industrial and other fields, such as carpets, bedding, or blended with other fibers for clothing, but also In fillers and geotextiles and insulating materials such as non-woven fabrics. For example, recycled polyester FDY can be made into a wool bottom, oxford, edging, or silk-like fabrics, while recycled polyester DTY can be blended with cotton, wool, hemp, and chemical fibers to produce a variety of knitting And woven fabrics can be used to make jackets, casual wear, sheets, towels, socks, and more. Regenerated polyester industrial filaments are mainly used for tire cords, conveyor belts, canvases, and so on. The recycled polyester staple fiber is mainly used for automotive interiors, shading products, and fibers for filling such as toys and sofas. The recycled polypropylene industrial filament yarn has the characteristics of high color fastness, stable performance, strong toughness, anti-aging, wear resistance, anti-corrosion, and low cost. It can be used to produce polypropylene webbing, polypropylene cloth and other derivatives.

In addition to its conventional use, the special polyester recycled fiber recommended for the 2014/2015 fiber trend has achieved functional improvements. The trilobal regenerated polyester filament can be used for curtains, work clothes, and T-shirts. It has good anti-see-through function, and it also has a strong ability to absorb perspiration and quickly spread, and it can achieve the effect of not easily sticking after sweating. Spiral recycled polyester filament can be used for school uniforms and sportswear, with good gloss, good elasticity and high strength, firmness and durability, good sweat absorption and quick-drying.
Our Velour Slippers are ideal for the spa and leisure industry due to their lightweight comfort. Available in Open and Closed toe. 100% Cotton.We offer them in perfects fittings and are extreme comfort. These Slippers are manufactured using premium quality fabric, thread and other embellishments. These Products are available at affordable price range. Our entire product range is well-tested on quality parameters before the final delivery.
Velour Slippers,Velvet Slippers,Cotton Velour Slipper,Hotel Cotton Slipper
Yangzhou Lansun Slipper Co.,Ltd , https://www.lansunslippers.com